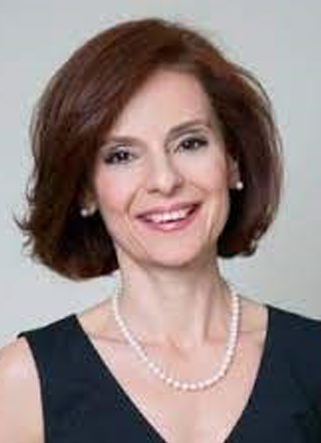 Marina Zevedeou – Treasurer
CEO at The Aspen Trust Group
Marina is an experienced professional in the financial services sector with a demonstrated long history of more than 20 years. She has been the financial advisor and senior project manager in Fortune 500 companies with international restructuring projects including the sectors of renewable energy, real estate, oil and gas, fintech, Logistics and Timber.
Her wealth of experience includes International Corporate Structuring Strategy & Planning, High Level Financial and Management Reporting, Personal and Corporate Taxes, Group re-structuring, Mergers and Acquisitions, Family Office and Citizenship Services.
She is the CEO of the Aspen Trust Group and has also been the COO of Equity Trust in Cyprus, an international corporate service provider.
A Fellow Chartered Accountant of the ICAEW trained with PWC, London, and a member of various international organisations. She is also the President of Women's Indian Chamber of Commerce and Industry (WICCI) – Cyprus and the Cyprus Country Chair of G100 Global Trade Wing, both organizations aiming to promote legislative changes to assist women in the world.
She is an active mentor of women accountants and has received multiple international awards as follows:
From Citywealth:
• 2023 Mentor of the Year – Gold
• 2023 Woman of the Year Cyprus – Silver
• 2023 Entrepreneurial Woman of the Year – Bronze
• 2022 Woman of the Year – Leadership – Financial Organization (CEO and Board Member) – Gold
• Top 20 Trustees 2023
• Leaders List Award
Other awards:
• Leaders in Law – Corporate Expert of the Year 2022
• Global Law Experts – Tax Advisory Representative 2023
• Global Advisory Experts – Accounting Services Advisory Expert of the Year in Cyprus 2022
Area of Expertise:
Financial Services Expert
Project Management Expert
International Tax Planning Expert
International Corporate Transaction Expert
Mentor
Corporate Culture Officer